Box Brief
3/1: 1st Friday Buds and Suds, 4:30-6:30p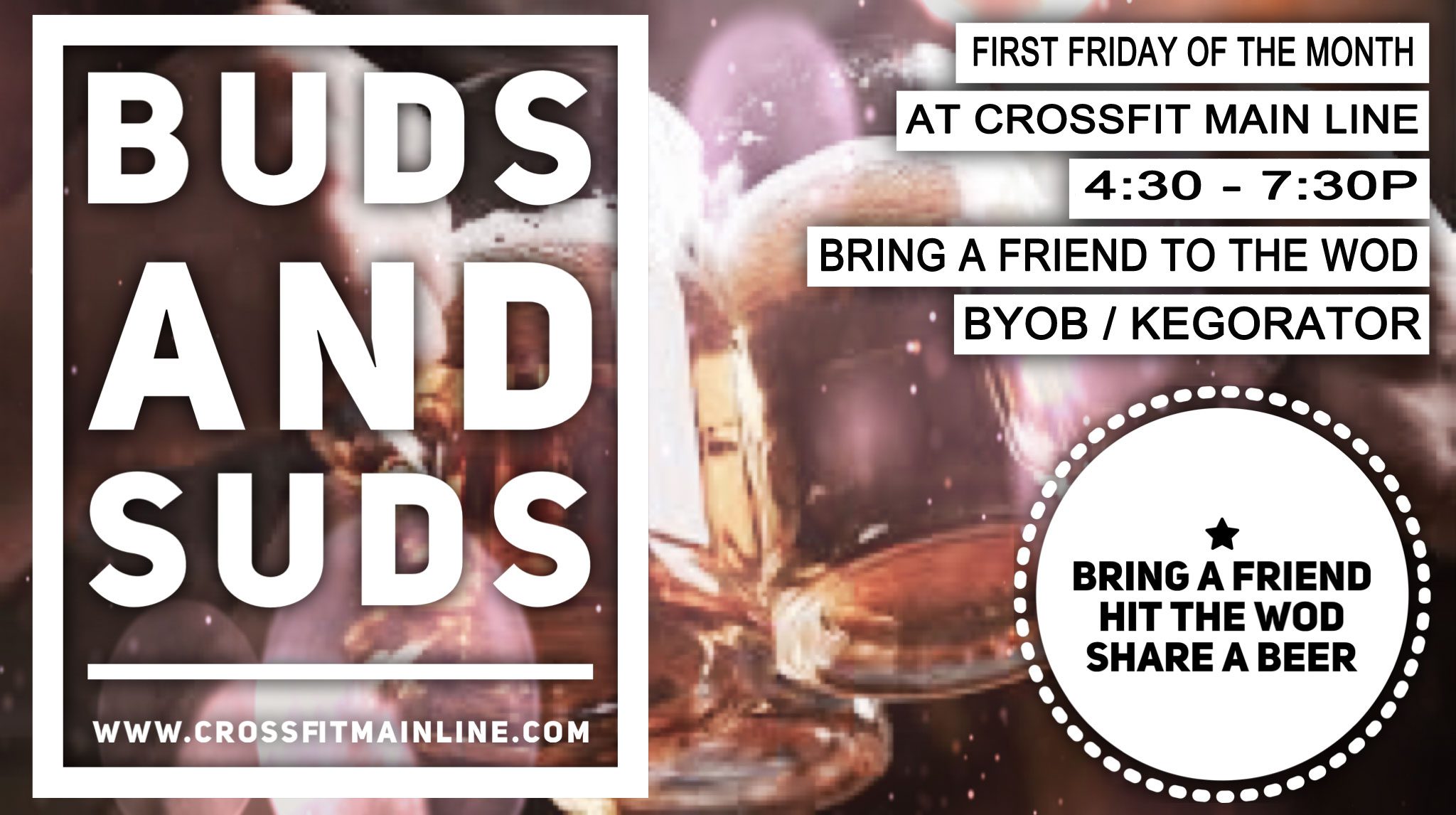 CROSSFIT
STRENGTH
Deadlift + Power Clean + Squat Clean Complex
METCON
"Elvis"
30 Squat Cleans
OR
"Power Elvis"
30 Power Cleans
Strength: Last tested on 10/8. This will also help prepare the body for the upcoming metcon which in and of itself is a "strength metcon."
Metcon: **This has been updated to account for 19.1. If Athletes did NOT complete 19.1 they can perform the squat clean version. These squat cleans are intended to be HEAVY today done as singles. This workout is best completed if your athletes have a solid strategy for each minute. Completing around 5 reps every 60s should be doable. Effort should be around 90% today. Overall, we want Athletes to go heavier today so this is the type of workout we'd rather people push their weights as opposed to pushing their pace.
ENDURANCE
"Priscilla"
AMRAP 10
16 Walking Lunges
16 Plank Up-Downs
16 Sit-Ups
– 2min Rest –
AMRAP 10
16 Plate G2OH
32 Double Unders
48 Mountain Climbers
– 2min Rest –
AMRAP 10
(For Quality)
10 DB Tricep Kickbacks
10 Hanging Knee Raises
10 Bent Over DB Rows
Intent : Simple movements will provide for a heavy breathing workout! This should be a workout where you can turn your brain off and just go.