#CFMLNEWS
January 2021 Newsletter
In December, we were not certain that we would be writing this email on behalf of CrossFit Main Line, due to the possibility that our company would not make it through the year. We spent sleepless nights wondering about the unsettled future of CFML, our Athletes, Coaches, and also how this group has impacted the broader Main Line community.
As December unfolded, we were forced to quickly adapt and we were encouraged and inspired to see how resilient, creative, and determined our community proved to be. From hundreds of conversations with Athletes to outdoor workouts in the cold, it has been inspiring to watch everyone adapt. At CFML we have worked hard to reinvent how to provide fitness, as we attempted to keep our small business community alive. 
Unfortunately, many gyms and businesses had to permanently close their doors, and at CFML we had to make some difficult decisions to reduce costs and raise membership rates. These decisions are never easy and while there will be a long and challenging road to recovery, we are pleased to say with confidence that CFML is going to make it and will continue to serve the community in 2021 and beyond!
While it is a temptation to put the virus in the rearview mirror as 2020 comes to an end, the reality is that we have a number of tough months ahead before the pandemic is fully behind us and all our actions can make a difference. 
As a community, it is obvious that we share the common belief that gyms play an important role in combating the worst effects of COVID-19, through strengthening immunity, reducing chronic disease, and improving mental health. It is critical that we continue to lead from the front to contain the spread and keep CFML safe.  In 2021, we look forward to maximizing our positive impact on the health of the Main Line community. 
Wishing you the best in 2021 and thank you for your support.
  –  Daniel & Merrilee Davidson
JANUARY HIGHLIGHTS
Schedule Updates

2020 Fitness Year In Review

CrossFit Open Schedule

CrossFit Open Apparel & Teams

Body Composition Scanners & Re-Test Dates
Nutrition Reset || Buy 1 → Get 1 || 1:1 Nutrition Coaching
Buy 1 month, Get 1 FREE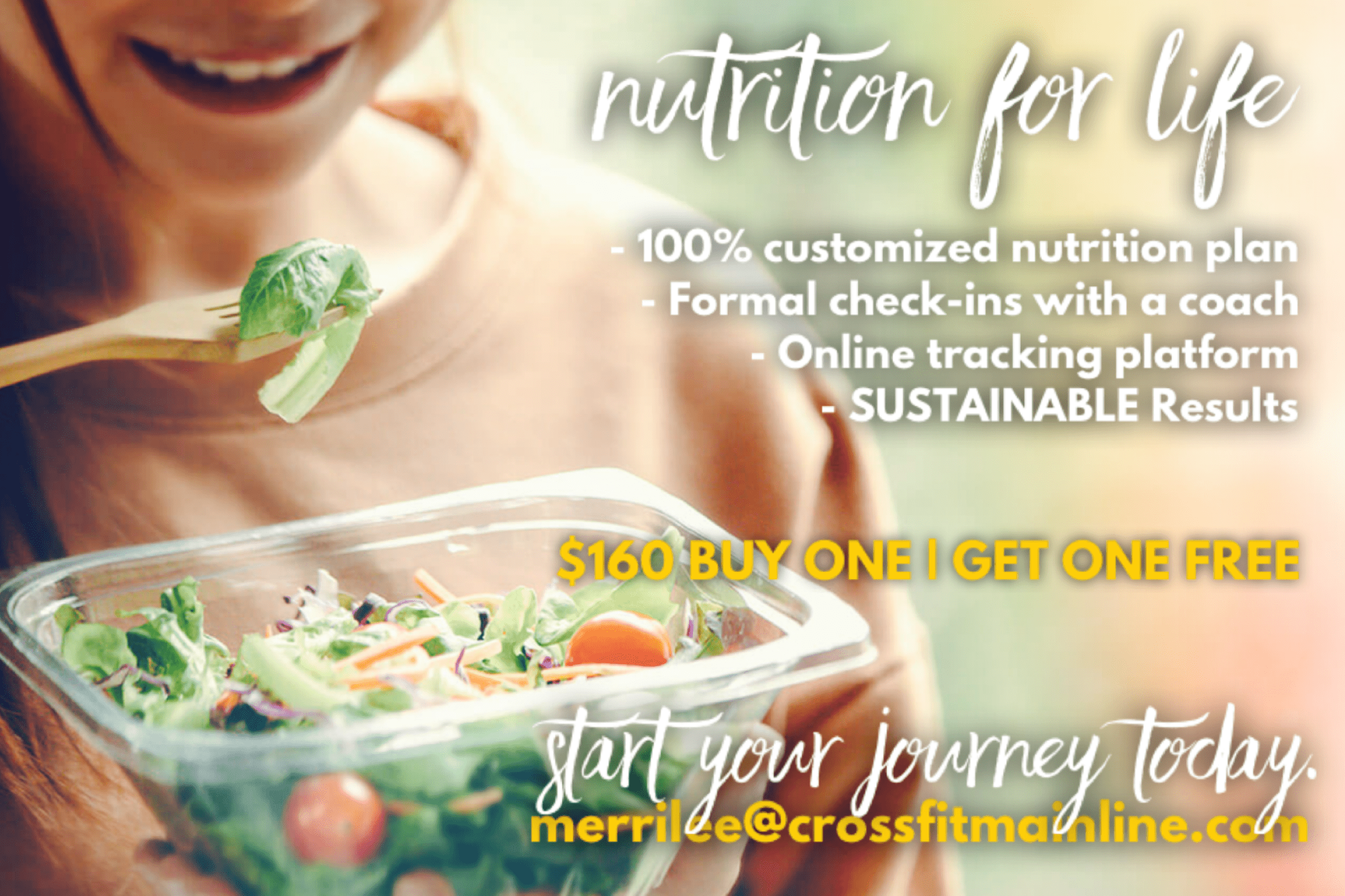 DIFFERENT BODIES → DIFFERENT GOALS → DIFFERENT LIFESTYLES
Have you tried 10 different diets, but have yet to be satisfied with your results? Maybe you've even tried using online programs in the past but have no clue if they're right for you?
This is the perfect way to start your new year strong, learn and jumpstart healthier habits. We will help you dial in your nutrition to start seeing the results you're after.
Schedule Update & Year In Review
CF Open Schedule & Apparel/Teams
2020 Year In Review