We're officially a quarter of the way through 2022, which means it's probably a good time for you to audit the progress you've made toward the goals you set out to accomplish this year.
Are you satisfied with your progress so far or is it time to double down on taking the steps necessary to move the ball forward?
If you feel like you've exceeded your own expectations — great! It might be time to set some more ambitious goals.
If you feel like you're right on track — awesome! Use that momentum to pick up steam heading into the middle of the year.
But if you feel like you've fallen short so far, that's good, too! Having that awareness is powerful and there's still plenty of time to turn things around.
THE WEEK AHEAD:
Mon: Strength: Split Jerk, Workout: 15minAMRAP- Cal Bike, Shoulder to Overhead, Wall Walk
Tues: For time: Double Unders, Alt Box Step Ups, Up Downs, Cal Bike
Wed: Strength: Squat Snatch, Workout: Every 3:30×4- Row, Hang Squat Snatch
Thurs: Skill: Strict Muscle- Up, For Quality- Strict Dips, Weighted Sit- Ups, Ring Rows, Planks
Fri: Strength: Squat Clean, Workout: 4 Rounds for Time- Bear Complex, Run
Sat: EMOM: Deadlifts, Burpees, Rope Climbs
Sun: Workout: "Barbara" Air Squats, Push- Ups, Sit- Ups, Pull- Ups, Rest

#MainlineMonday; CFML's High Powered Open Gym Workout Of The Week:
RX:


For Time




500 meter Ski




10 Toes-to-bar




500 meter Row




20 Chest-to-bar Pull-ups




1,000 meter Bike




30 Toes-to-bar
SCALING OPTION:


Toe-to-bar = V-ups or Leg Lifts to parallel




Chest-to0bar = Regular Pull-ups




Time Cap: 10 minutes
Some advice from the coaches: "​​Smooth is fast. Go hard on the Ergs but not too hard that the gymnastics suffers. You will lose more time staring at the pull-up bar then slowing down the erg. Elites aim for sub 8 mins!"
#TuesdayTreat; Arrives in your inbox every Tuesday Morning. Check here
#WhatsNextWednesday; Easter Schedule
Open Gym ONLY on Easter Sunday (4/17)
#SpotlightThursday; Conjugate Course
The Conjugate Strength Training Course is designed to expand a participant's knowledge of the back squat, bench press, deadlift, their variants, and accessory work. The course identifies and optimizes strengths, corrects weaknesses, and reduces exposure to injury in training and sport. Click Here to find out more
#FearlessFriday; CFML's calorie torching, muscle building workout of the week:

Strength: Squat Clean,
Workout:

4 ROUNDS FOR TIME-

7 Unbroken Bear Complex*, 400m Run


*1 Bear Complex = 1 Power Clean + 1 Front Squat + 1 Push Press + 1 Back Squat + 1 Push Press




This workout is equal strength and cardio with the combo of the high powered Bear Complex and quicker 400m runs. The bear complex combines most major lifts with the bigger muscle groups while challenging the grip and capacity by staying unbroken. Choose your weight wisely!
#ShoutoutSaturday; Congratulations to our Coaches for Participating in the Coaches Development Course last week!
Through workshops, lectures and peer discussion we worked to improve our higher level of thinking, coaching skills and demand of excellence in ourselves to help improve the lives and classes of our valued members. We are excited to bring the valuable information and strategies we learned to our members and are inspired by the hard work and information learned during this week.
#SelfCareSunday
Stuff your coach is reading, hearing, watching, using or buying
Five Mobility Exercises for CrossFitters
If you want to push your CrossFit performance to the next level, then we're sorry, but you're going to need to add in some accessory work to mobilize those muscles and joints. Here are five top drills to add into your recovery to keep the needle moving.
Try Meditating Your Way To Better Performance
Want to get mentally tough, improve your breathing, and become a more purposeful athlete? Meditation may be the key. Check out some of the many reasons to include meditation in your life.
The No GHD Back Extensions
Back extensions are one of the best exercises you can do to strengthen your posterior chain. But if you don't have a GHD handy, what can you do? Try this method to MacGyver your way to some solid back strength.
Build Overhead Strength
Throwing heavy weight around in your box is fun, but what's more fun, is when you know that weight isn't going to come crashing down on your head. Add these drills into your programming to make sure you're secure when lifting overhead.
Get Slower On Your Lifts
We spend a whole lot of time trying to get faster in our lifts, but are there times where going slower may help us get lower? Watch this explanation of why tempo lifts may be the missing ingredient in your strength journey.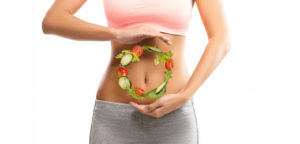 Self-Care Sunday
Gut Microbiome: How our digestive system plays an important role in overall health and immunity
How do you achieve optimal gut health?
What changes may help you recover from an altered microbiome?
Check this blog post on the gut microbiome and the integral role it plays in overall health and immunity, from Dr. Seema Bonney a preferred member of your greater Health Network.