Many people fall short of their goals — whether fitness, nutrition, personal, or professional — because they focus too much on the finish line and not enough on the journey. It can be a lot more powerful to focus on habits instead of setting lofty long-term goals because habits are something you have control over today. So instead of focusing on that finish line you may or may not get to, focus instead on the habits that will get you closer to that goal. Once you get through today, do it again tomorrow, and then the day after that until you get a streak going. And if you miss a day, jump right back and focus on consistency over perfection. That's how you build habits and that's how you build progress
THE WEEK AHEAD:
Mon: Strength: 1RM Snatch, Workout: 3 Rounds for Time- Row, Power Snatch, Back Rack Lunge
Tues: Strength: 1RM Clean and Jerk, Workout: 13min AMRAP- Double Unders, Wallballs, Toes to Bar
Wed: Strength: DB Bench, Seated Band Row, Workout: Burpee Box Jump Overs, DB Carry
Thurs: Workout: "Ava" 20:53 AMRAP- Run, Ground to Overhead
Fri: Skill: Pistol and Bar Muscle Up, Workout: 5×3:00- Bar Muscle Up, Pistol, Bike, Rest
Sat: Workout: Row, Deadlift, Sit- Up
Sun: Strength: Handstand Push- Up, Workout: Run, DB Split Jerk

#MainlineMonday; CFML's High Powered Open Gym Workout Of The Week:
For Time:
10-9-8-7-6-5-4-3-2-1
Power Clean + Push Jerk (175/125)
20-18-16-14-12-10-8-6-4-2
GHD
Calorie Bike
Time cap: 22 minutes

Some

 

advice

 

from

the Coaches: "​​Quick singles on the barbell, move steady through the GHDs, and push the bike more than you want to."
#TuesdayTreat; Arrives in your inbox every Tuesday Morning. Check here
Our 5 for 5 is extended for your friends and new members! Keep an eye on your inboxes
#WhatsNextWednesday;

Mark your calendar for our next RETEST Days (In-Body and Workout)
#SpotlightThursday; 10 Years of 24 for 24!!
24 Hero Workouts in 24 Hours. Join us at Ardmore, Friday May 27th starting at 9:30am. All members welcome! Learn more here
#FearlessFriday; CFML's calorie torching, muscle building workout of the week:

#ShoutoutSaturday; Join one of our 500, 5 star reviews!
Want a discount on apparel or our pro-shop snacks?? Leave us a Google review and you could be chosen to receive a discount on pro- shop items as well as be our featured member of the week!
Wayne: 

https://goo.gl/v812Di

Ardmore: 

https://goo.gl/KWpjiQ
#SelfCareSunday
Fix Your Tight Hamstrings
Passive mobility work has its place, active mobility work has its place…and so does loaded mobility work. Here's six challenging loaded hamstring mobility exercises that allow you to strengthen and flex your hamstrings together.
Stuff your coach

is

reading, hearing, watching, using or buying
Should You Try Fasting?
The average American spreads food consumption out over 15 hours a day, which basically means eating from sun up to sundown. But sometimes, your metabolism needs a little time to catch up. Hear some of the benefits (and risks) of fasting and decide if it's right for you.
The Importance of Reliable Breathing
It seems obvious, but the number of people who forget to breathe while doing cardio is incredible. Hear the breath master himself, Chris Hinshaw, explain the importance of reliable and predictable breathing while running.
Save Up To 50% Off at Reebok
It's Spring savings season at Reebok, and Morning Chalk Up readers can save 40% off sitewide and 50% off sale items. Just use code "SPRINGSAVINGS" at checkout to perform some spring cleaning on your closet.
Keep The Bar Close in Your Snatch
We all know we should keep the bar close to our body during the snatch, but saying and doing are two different things. Check out this breakdown of the top three reasons you're getting separated from the bar to see huge improvements fast.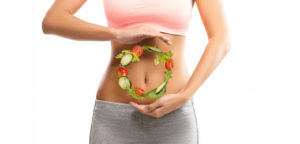 Self-Care Sunday
Gut Microbiome: How our digestive system plays an important role in overall health and immunity
How do you achieve optimal gut health?
What changes may help you recover from an altered microbiome?
Check this blog post on the gut microbiome and the integral role it plays in overall health and immunity, from Dr. Seema Bonney a preferred member of your greater Health Network.