Happy 4th of July! We hope you are taking a hard earned rest day. Did you know the magic happens in between your workouts? We all work out for different reasons, but for the vast majority of people, our "why" for exercising can be categorized into some combination of these three:

We're training to look a certain way, which means we're training to either build lean muscle or burn off excess body fat.

We're training for long-term health and longevity.

We're training for performance and sport.

Regardless of which of these categories you fall into, rest days are crucial because, in order to make progress towards any of these goals, you need to create adaptations in the body. That adaptation does not happen when you exercise.

Exercise is the stressor that creates the opportunity for favorable adaptations like muscle gain, fat loss, better cardiovascular resilience, or higher work capacity. But those adaptations are not happening during your actual workouts. The real magic happens in between your workouts while you're recovering.

THE WEEK AHEAD:
Mon: Workout: Cal Row, Thrusters, Pull-Ups, Wall Balls, Cal Row
Tues: Workout: Double Unders, Burpees, Tempo Deadlifts
Wed: Strength: Push Jerks, Workout: Cal Bike, Push Jerks
Thurs: Workout: Power Cleans, Front Squat, Toes to Bar
Fri: Workout: Up-Down Box Jumps, Strict Handstand Push-Ups, Up-Down Box Jumps, Strict Handstand Push-Ups
Sat: Workout: Run, Kettlebell Swings, Bar Muscle-Ups
Sun: Workout: Cal Row, Alt. DB Farmers Lunges, Sit-Ups, DB Floor Press
#MAINLINEMONDAY; CFML'S HIGH POWERED OPEN GYM WORKOUT OF THE WEEK:
FOR TIME
"What Happened to Boba Fett"
100 Double Unders
80 Toes to Bar
60 Strict Press
40 Thrusters
20 Strict Pull-Ups
10 Bar Muscle Ups
Time Cap: 25 Minutes
Scaling Options:
100 single unders, 100 total high knees, 100 push/pulls on the bike, or 100 double-tap jumps to the thigh without the rope, 80 sit-ups, 60 strict press (push press if needed), 40 thrusters, 20 assisted pull-ups or tempo ring rows (2 seconds row to rings + 2 seconds back to extension)
Lower the weight on the strict press
Advice from our coaches:
This workout is a fun chipper! The weight you choose should be light enough to handle large chunks, with impeccable form, and minimal rest between your sets. The 25-minute cap allows for you to spend some time on the jump rope but no longer than 3-4 minutes. Stay tight and you'll feel light when you're at the rig.
#TUESDAYTREAT;
Arrives in your inbox every Tuesday Morning. Check here
#WHATSNEXTWEDNESDAY;
Beginning July 8th, Wayne will be moving to 4pm and 5pm on Fridays. Check Wodify for schedule updates.
#SPOTLIGHTTHURSDAY;

July is bring a friend month for youth classes. If the friend joins for July and August, then the youth member gets a free month in October or November.
TEENS CLINIC
(Mon/Wed/Fri) 12- 2pm
$90 for the week.
HIP MOBILITY AND SHOULDER MOBILITY CLINICS
With Josh Finley PT
Shoulder Mobility clinic @Wayne

#FEARLESSFRIDAY; CFML'S CALORIE TORCHING, MUSCLE BUILDING WORKOUT OF THE WEEK:
Workout
FOR TIME
60 Up-Down Box Jumps
30 Strict Handstand Push-Ups
30 Up-Down Box Jumps
15 Strict Handstand Push-Ups
How to do a Strict Handstand Push-Up:
Hand placement: place hands about 6-12 inches away from the wall and slightly wider than shoulder width apart. Make sure palms are facing forward, or slightly turned out 5-10 degrees.
Kick up into a handstand, with your heels touching the wall. If you have trouble kicking up into the handstand, try practicing the donkey kick.
Once you have kicked up, establish a strong, rigid midline position.
While maintaining this position, lower yourself until the top of your head touches the floor/mat. Try to keep your elbows at a 45 degree angle as you lower.
Once your head touches the floor, press up with the same tightness you had lowering yourself, until your elbows reach full extension.
#SHOUTOUTSATURDAY;
This past week on Monday and Tuesday we saw 58 PR's between Wayne and Ardmore. Wow! Great job athletes! Your hard work is paying off and it shows!
#SELFCARESUNDAY;
We're continuing to dig deeper into the CS movements with the WY negative, explained here by Josh Finley PT.
Book a session with Josh at Wayne or Ardmore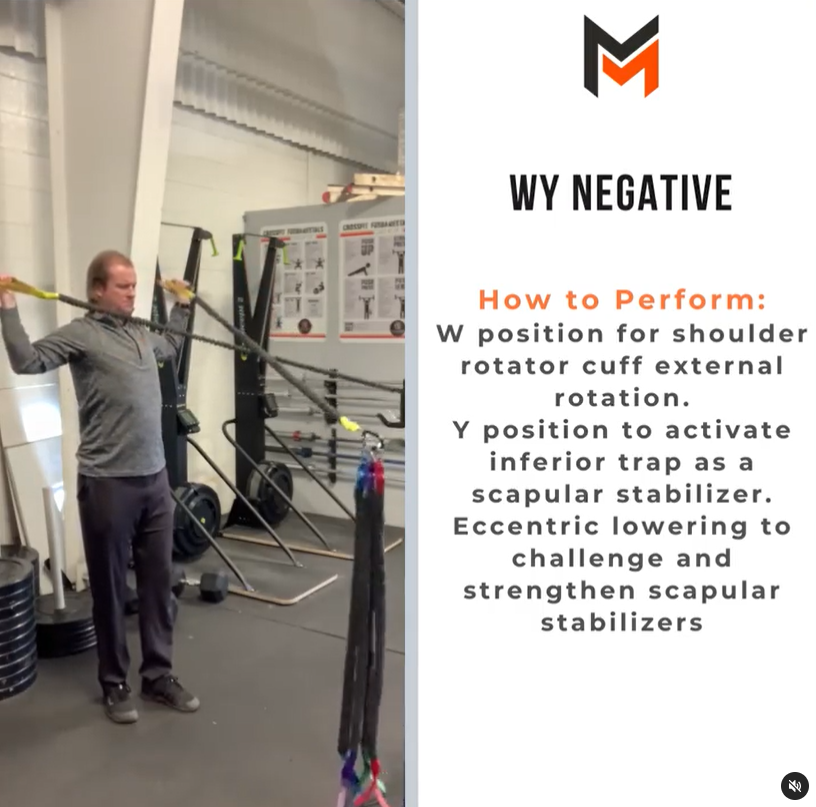 Bio Hacking 101 with Dr Seema Bonney;
Get the most out of your wod by recovering vitality with specialized age mgmt & anti-aging protocols that focus on a preventative & proactive approach to health, With Dr. Seema Bonney. Enjoy this series of articles to start bio hacking at home.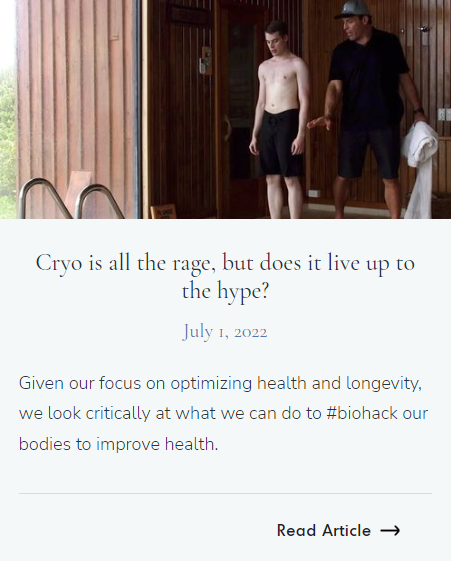 Stuff your coach is reading, hearing, watching, using or buying

Rebuild your Posture
The average American sits for more than 10 hours each day. And that does not spell success for your spine and posture. Here is a great exercise to add to your daily routine: bulletproof your shoulders, realign your spine, and help fix your posture.
GET UP.

40% Off in Reebok's Fourth of July Sale
The Fourth of July has come a little early at Reebok and they're starting the celebrations off today with 40% off sitewide. Use code "FIREWORK40" at checkout to score some big savings.
HAPPY BIRTHDAY AMERICA.

Get Your First Muscle Up
So you want to do a muscle-up…now what?! It's not as simple as grabbing a set of rings and hoping for the best (if only). This free guide breaks down how to properly develop skills like pull ups, muscle ups, and toes to bar to help you become a gymnastic master in no time.
DOWNLOAD FREE NOW.

Why Does Exercise Make You Happier?
If you're anything like us, hitting a daily WOD is essential in keeping your mood high, and missing it…can turn you into a bit of a grump. Here are some of the scientific reasons why exercise is so beneficial to your mood and mental health.
EXCEPT THE ASSAULT BIKE.