Happy Monday CFML Family!

Quarterly tests are quickly approaching! A 1 day event to complete a benchmark workout in class and measure your muscle and fat. Don't know about the InBody Scanner??? Click Here to see 9 cool things it can tell you that a scale can't.

Test Day: 1/21 – Wayne. 1/28 -Plymouth Mtg. 2/4 – Ardmore

You could read about the workouts but let Coach Brian tell you about, 90s video.

THE WEEK AHEAD:
Mon: Strength: Back Squat – Workout: DBL KB Front Squats, DBL KB Alt. Front Rack Lunges, Row
Tues: Strength: Hang Power Snatch – Workout: Hang Power Snatch, Up-Down Over Bar, Double Unders
Wed: Skill: Ring Muscle Ups – Workout: Bike, Sit-Ups, Ring Muscle Ups
Thurs: Workout: Back Squats, Hand Release Push-Ups, Run, Front Squats, Thrusters
Fri: Strength: Clean Deadlift, Hang Power Clean, Shoulder to Overhead – Workout: Hang Power Clean + Overhead, Box Jumps
Sat: Workout: CrossFit Games Open 16.4 and 17.4
Sun: Workout: Bike, Power Cleans, Burpees
#MAINLINEMONDAY; CFML'S HIGH POWERED OPEN GYM WORKOUT OF THE WEEK:
Today's open gym workout is programmed by 20-year-old college student and CrossFit Invictus athlete Devy Kim
Every 4 minutes for 20 minutes (5 Rounds)
20/15 Cal Row
10 Lateral Burpees over the Rower
5 Snatches (185/125)
Rest in remaining time
Scaling Options:
•For scaling, we would recommend adjusting the row calories to finish in under one minute, and using a moderate weight for the snatch (around 65-75% of your 1RM)
Advice From Our Coaches:
Go fast and go hard! This workout is a spicy sprint, testing a moderate snatch under fatigue. Attack this workout by focusing on breathing on the row while also maintaining a high cadence. The rep scheme is set to where this is supposed to be an all-out sprint and recover in the time remaining. Stay smooth and consistent through transitions.
#TUESDAYTREAT;
We're kicking off the New Year with a Flash Sale! Grab a 10 pack of classes for 50% off. But hurry, this sale is only live this week and supplies are limited!
This offer expires on 1/13/23 or when we've sold out of our limited supply of discounted packs – whichever comes first!

#WHATSNEXTWEDNESDAY;

Quarterly retests: 1/21 – Wayne. 1/28th – Plymouth Mtg. 2/4th – Ardmore
In Class: Benchmark workout & InBody Scanner.
9 Cool thing an Inbody will tell you that a scale won't:
– Your ideal weight
– Your muscle mass
– Your fat mass
– Body Mass Index
– Percent body fat
– How much muscle you need to gain
– How much fat you need to lose
– Grams of protein you should eat in a day
– The total amount of calories you burn per day
#SPOTLIGHTTHURSDAY;

January 10k Jump Rope Challenge!
Join us in taking on the 10,000 jump rope double-unders (or single-unders) challenge over 30 days in support of fitness and mentorship opportunities for at-risk youth.
Your support will bring hope and opportunity to kids who need it most… not to mention make you fitter, and a lot better at jumping rope. What's not to love?!
Register with the CrossFit_Mainline team. Click here to register.
#FEARLESSFRIDAY; CFML'S CALORIE TORCHING, MUSCLE BUILDING WORKOUT OF THE WEEK:

3 SETS
AMRAP x 4 MINUTES*
2-4-6-and so on…
Hang Power Clean + Overhead (95/65)
Box Jumps (24/20)
-Rest 1:30 b/t Sets
Advice from our coaches:
1. Choose a weight on the barbell that you can complete 10+ reps of the hang clean + overhead unbroken.
2. The early rounds will go quickly, no need to hit the gas too early. Once the round of 8 starts the real workout will begin. Keep the barbell unbroken for as long as possible.
3. Step down from the box. It's a ton of jumping for both movements, this will save your shins and your heart rate.
#SHOUTOUTSATURDAY;

Shout out to Plymouth Meeting member Jen Campanelli competing at Wodapalooza this week! Good luck Jen! We know you'll crush it!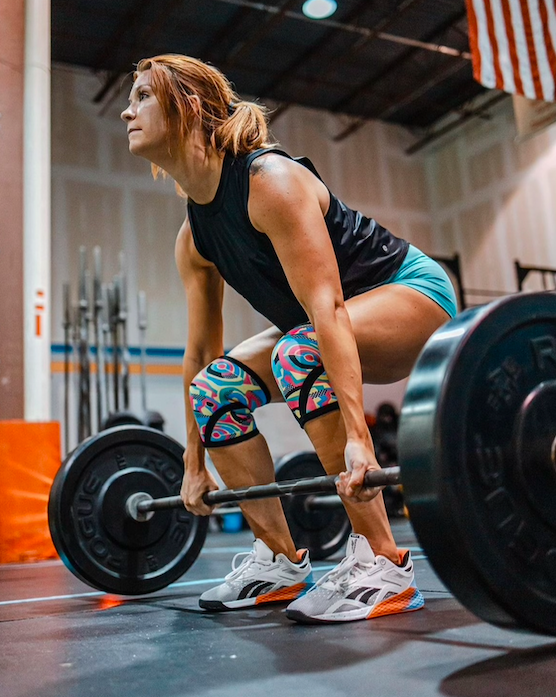 #SELFCARESUNDAY:

Retail Spotlight! Have you checked out our beverages lately? We have Ascent Waters available!
Ascent Watermelon Recovery Water contains 20g of fast-digesting protein per serving with 100 calories in each bottle, as well as electrolytes to aid in hydration. Made with whey protein isolate, Recovery Water is a ready-to-go post-workout drink that will help you recover after an intense workout.

Stuff your coach is reading, hearing, watching, using or buying

Our 2023 New Year Nutrition Guide
Ready to focus on your 2023 goals and dial in your nutrition post-holiday? So are we! That's why we've put together a Guide with some of the best health and nutrition products, services, apps, and more! We are making it easy for you to start the new year off right with this guide.
NEW YEAR NEW YOU.

One Cue to Create Stability in Your Jerk Catch
Are you money when it comes to the clean but struggle to stabilize the barbell when you hit a jerk? Then you should definitely read this article from Invictus.
STABLE MABLE.

A Pair of Nano X2's Marked Wayyyyy Down
If you've been eyeing up a new pair of shoes to wear to the gym and you are a bargain shopper- then keep reading. The Nano X2 is marked way down to only $69.97 for a limited time. What's better than new shoes? New shoes and a bargain!
BARGAIN SHOPPIN.